Mega Millions: West Virginia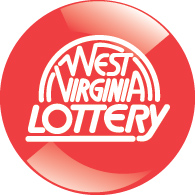 Draw Stations
WSAZ, Charleston/Huntington

NBC25 (WHAG), Hagerstown, MD

WBOY, Clarksburg

WOAY, Oak Hill

WTAP, Parkersburg

WTRF, Wheeling

WVVA, Bluefield

How To Claim
Any West Virginia Lottery prize under $601 may be claimed in person from any WVL licensed retailer. All prizes over that amount must be claimed either in person or by mail at the Lottery's main office in Charleston. Players who live in the northern part of WV may find it more convenient to visit the Lottery's regional office in Weirton. All prizes must be claimed within 180 days of a drawing or declared end of an instant game. For mailed claims, be certain to sign the winning ticket and include your legible name and phone number, should we need to contact you. We also require that you include a copy of a photo ID and in the case of larger prize amounts, proof of your social security number.
The mailing address for claims is WVL; PO Box 2913; Charleston, WV 25330

Validations inquiries can be made at 204-558-0500, ext. 212.
Subscriptions
Not permitted under WV statute governing lottery games.
Beneficiary Information
Profits are appropriated annually by the WV Legislature, including but not limited to education, senior citizens and tourism.
Retailer Bonus Structure
Retailers receive 7 percent commission, including 5.75 percent from sales and 1.25 percent from the unclaimed prize fund. In addition, there is a 1 percent cashing bonus up to $600 and a 1 percent selling bonus with a cap of $100,000.
Tax Information
On prizes $601 and above the WV tax is 6 percent; the federal tax rate is 25 percent.
Contact Information