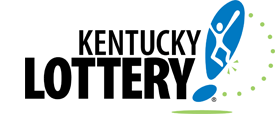 Drawings
Drawings streamed live and archived at www.kylottery.com
How To Claim
Jackpot winners must file their claim at Kentucky Lottery Headquarters in Louisville (1011 West Main Street).
Subscriptions
The Kentucky Lottery does not offer a subscription service.
Beneficiary Information
Kentucky Lottery proceeds go to college grant, scholarship and literacy programs. These include the popular merit-based KEES scholarship program, as well as the need-based College Access Program (CAP) and Kentucky Tuition Grants (KTG). The Kentucky Lottery has contributed more than $1,000,000,000 for need-based grant and merit-based scholarship programs since 1998. The KLC also contributes $3 million annually to adult literacy development programs and "Read to Achieve," an early childhood reading program. Since its inception in 1989, the Kentucky Lottery has sent more than $3 billion to the Commonwealth. More information about Kentucky Lottery-funded college scholarships and grants can be found at www.gohigherky.com.
Retailer Bonus Structure
There is a standard 5% sales commission and a 1% cashing bonus. If a retailer sells a ticket that wins the Mega Millions jackpot, they will receive 1% of sales in Kentucky during the jackpot run that produced the winning ticket (up to $100,000).
Tax Information
6% state and 25% federal tax is automatically withheld for any prize payment of more than $600.
State Fun Facts
The largest jackpot ever awarded by the Kentucky Lottery was on January 6th, when Rob and Tuesday Anderson of Georgetown won $128.6 million.
Kentucky has been participating in multi-state games since January 1991, when the Commonwealth joined the Lotto America game (which later became Powerball).
Contact Information