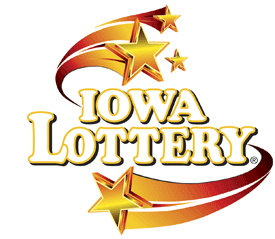 Draw Stations
The following television stations have been awarded the rights to broadcast the Mega Millions drawings:
KWWL, Cedar Rapids/Waterloo/Dubuque
KWQC, Quad Cities
KTIV, Sioux City
Sales Cutoff Time
The Mega Millions sales cutoff time in Iowa is 8:59 p.m. (CST) on the day of the drawing.
How To Claim
Jackpot winners must claim at Iowa Lottery headquarters office in Des Moines.
Subscriptions
The Iowa Lottery does not have subscriptions available.
Beneficiary Information
Lottery proceeds have three main purposes in Iowa. They provide support for veterans; help for a variety of significant projects through the state general fund; and backing for the Vision Iowa program.
Since July 2008, a portion of lottery proceeds have been dedicated to the Iowa Veterans Trust Fund, where they are used to support our state's veterans and their families. The proceeds from two instant-scratch games and two pull-tab games each year are directed into the Veterans Trust Fund. The Iowa Lottery estimates that the games will provide about $2 million to $3 million in proceeds annually for the Veterans Trust Fund.
The Iowa Veterans Trust Fund was created to provide assistance to qualified veterans to help pay for expenses such as job training or college tuition assistance; some dental, vision and hearing assistance; and individual or family counseling programs.
Retailer Bonus Structure
Retailers receive a base commission rate of 5.5% on the sale of all lotto tickets sold (plus a "sliding scale" incentive). Retailers receive a $10,000 bonus for selling a Mega Millions jackpot-winning ticket. Retailers will receive a 0.5% sales bonus on all Mega Millions/Megaplier sales when the Mega Millions jackpot is equal to or exceeds $150 million. Sales will be tracked during the jackpot run and the bonuses will be awarded after the jackpot is won.
Tax Information
5% state tax

25% federal tax
State Fun Facts
Ed Brown, Iowa's first Powerball winner in 1992, went on to become mayor of Washington, Iowa.



Tim and Kellie Guderian, Iowa's largest Powerball winners, have contributed to the development of a new animal shelter in Fort Dodge, Iowa.
Contact Information