Mega Millions: Pennsylvania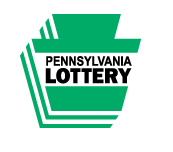 Draw Stations
WTAE, Channel 4 (ABC) – Pittsburgh

WTAJ, Channel 10 (CBS) – Johnstown/Altoona/State College

WPVI, Channel 6 (ABC) – Philadelphia

WGAL, Channel 8 (NBC) – Harrisburg/Lancaster/Lebanon/York

WJET, Channel 24 (ABC) – Erie

WNEP, Channel 16 (ABC) – Wilkes-Barre/Scranton

How To Claim
Prizes up to and including $2,500 can be paid by an authorized retailer. A Standard Claim Form must be completed for all prizes of more than $600. For prizes greater than $2,500, the Standard Claim Form must be submitted to the Lottery for payment. Visit a licensed Lottery retailer or one of the Lottery's seven area offices to obtain and file a Standard Claim Form. The top jackpot prize in the Mega Millions game must be claimed at Lottery Headquarters in Middletown. Hours for Lottery Headquarters are 8:00 a.m. to 4:00 p.m. Monday thru Friday.
Winners of multi-million dollar jackpot prizes are encouraged to sign each winning ticket, store it in a secure place, contact a financial adviser and then contact Pennsylvania Lottery Headquarters at (717) 702-8000.
Subscriptions
The Pennsylvania Lottery does not offer a subscription program. Tickets for Mega Millions can be purchased up to 13 weeks (26 draws) in advance.
Beneficiary Information
The Pennsylvania Lottery remains the only state lottery that designates all its proceeds to programs that benefit older residents. Since its inception in 1971, the Pennsylvania Lottery has contributed nearly $21.5 billion to programs that include property tax and rent rebates; free transit and reduced-fare shared rides; the low-cost prescription drug programs PACE and PACENET; long-term living services; and the 52 Area Agencies on Aging, including full- and part-time senior centers throughout the state.
Retailer Bonus Structure
5 percent commission on all tickets sold, plus selling bonuses as follows:
$500 bonus for selling a ticket paying $100,000 to $$500,000
$5,000 bonus for selling a ticket paying $500,001 to $1 million
$10,000 bonus for selling a ticket paying $1,000,001 to $10 million
$100,000 bonus for selling a ticket paying $10,000,001 or more
Tax Information
No state tax on lottery winnings
25% federal tax
Contact Information