Mega Millions: The D.C. Lottery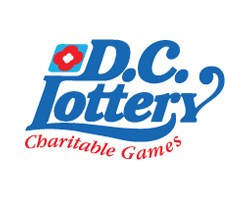 Draw Stations
News Channel 8, Washington, DC

WUSA-TV9, Washington, DC

How To Claim
If your prize is less than $600, take your MEGA MILLIONS winning ticket to any D.C. Lottery retailer for validation and payment. If your prize is $600 or more, you may redeem your prize by mail or go to the D.C. Lottery Claim Center at 2000 14th Street, N.W. Washington, D.C. 20009. To receive payment by mail: sign the back of your winning ticket, include your social security number and mail it to the address above. MEGA MILLIONS tickets purchased in D.C. can only be validated and claimed in D.C. For more information call (202) 645-8000.
Subscriptions
Washington, DC Lottery does not offer a subscription service.
Beneficiary Information
District of Columbia General Fund
Retailer Bonus Structure
5% sales commission (plus occasional incentive programs)

1% cashing bonus (second tier prizes)

$25,000 bonus for selling Mega Millions jackpot winning ticket.

Tax Information

All Lottery winnings are considered income and as such are taxed according to the applicable federal, District of Columbia, and state law.



Federal Taxes

For winnings of more than $5,000, the D.C. Lottery withholds 25 percent of lottery winnings for Federal income taxes.



District of Columbia Taxes

For winnings of more than $100,000, the D.C. Lottery withholds 8.5 percent of lottery winnings for District income taxes.



The Lottery cannot estimate your tax responsibility or answer questions about federal, state, or local exemptions or tax calculations. You may want to consult a tax professional, government tax office, financial advisor or other appropriate professional for answers to your tax questions.
Contact Information