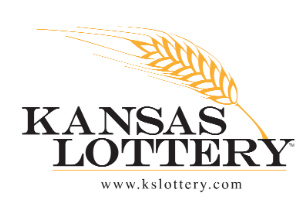 Draw Stations
Not Available
How To Claim
All prizes up to and including $599 may be claimed at most Kansas Lottery retail locations. Prizes over $599 must be claimed at the Great Bend regional office or Kansas Lottery headquarters in Topeka.
Kansas Lottery Players Club
Please follow this link to join the free Kansas Lottery Players Club.http://www.kslottery.com/PlayersClub/PlayersClubIntroPage.htm
Subscriptions
Kansas Lottery does not offer a subscription service.
Beneficiary Information
Kansas Lottery beneficiaries include: Economic Development, Juvenile Detention Facilities, Correctional Institutions, State General Fund, Board of Regents Vocational and Technical Education, Aviation Research, and Veterans' Programs.
Retailer Bonus Structure
5% selling commission; 1% cashing commission; $10,000 bonus for selling Mega Millions jackpot; $1,000 bonus for selling Mega Millions prize of $100,000 or more.
Tax Information
5% state tax
25% federal tax
Contact Information