Mega Millions: Rhode Island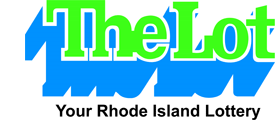 Draw Stations
Not Available
How To Claim
Prizes of $599 or less can be claimed at any Rhode Island Lottery retailer. Prizes over $599 must be claimed at Lottery Headquarters, 1425 Pontiac Ave., Cranston, Rhode Island 02920. All prizes must be claimed within one year of the drawing date. Jackpot winners can decide on cash or annuity payment within 60 days after becoming entitled to the prize. Annuity payments are made over 26 years.
Subscriptions
Players can buy 2, 4, 6, 8, 10 or 26 consecutive draws.
Beneficiary Information
All of the money raised goes to the State's General Fund, which is distributed among the state's 39 communities for programs in Human Services, Education, General Government, Public Safety and Natural Resources. Additionally, certain funds are allocated to the Distressed Communities Relief Fund.
Retailer Bonus Structure
8 % sales commission.
Tax Information
7% State
25% federal tax
Contact Information

Web Site:
http://www.rilot.com
Email:
Address:
1425 Pontiac Ave.
Cranston, RI 02920
Phone Numbers:
401-463-6500 – FAX: 401-463-5669