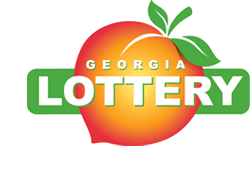 How To Claim
All prizes, including jackpot prizes, can be claimed at any Georgia Lottery district office or the Georgia Lottery's headquarters in Atlanta.
Subscriptions
Georgia Lottery does not offer a subscription service.
Beneficiary Information
Tuition grants, scholarships or loans to undergraduate college students and teachers who seek advanced degrees in critical areas of need
Voluntary prekindergarten program
Technology grants to train teachers in the use and application of advanced technology and capital outlay projects for educational facilities.
Retailer Bonus Structure
5% commission on every Mega Millions ticket sold and a 2% cashing bonus on all winning ticket prizes paid up to $599. Any Georgia Lottery retailer who sells a winning Mega Millions jackpot earns a $25,000 retailer incentive bonus payment. If more than one winning jackpot ticket is sold in Georgia, the retailers selling the winning tickets will share the $25,000 retailer incentive bonus.
Tax Information
6% state tax
25% federal tax
Fun Facts
A Roswell, Ga. man won Mega Millions – twice! Stephen Cooke purchased two of three winning jackpot tickets for the Nov. 11, 2003 drawing. He arrived at Georgia Lottery headquarters with one ticket and realized that he purchased two tickets with the same lucky combination. Cooke walked away with $13.3 million – twice – for a total of $26.6 million.
A U.S. Army staff sergeant stationed in South Korea was visiting family in Fitzgerald, Ga. when he won a $150 million Mega Millions jackpot on Sept. 30, 2003. Before departing for his 30-day leave, Stephen Moore predicted to friends that he would win the lottery while in the United States.
On March 6, 2007, Eddie Nabors of Dalton, Ga. was one of two winners to share a $390 million Mega Millions jackpot – the largest in U.S. history. When asked what he planned to do with his prize, Nabors replied, "I'm going to fish." Coincidentally, Georgia Lottery Corporation President and CEO Margaret DeFrancisco had a pillow in her office that read, "Gone fishing." She gave the pillow to Nabors, who posed for pictures with it along with his big check, during his press conference that received international attention.
Margaret Jones of Washington, Ga. arrived at Georgia Lottery headquarters in a big way. After winning a $130 million Mega Millions jackpot on January 18, 2005, Jones chartered a bus and filled it up with family and friends for the trip to Atlanta. They all cheered and celebrated during the press conference as Jones received her oversized ceremonial check.
Contact Information

Web Site:
http://www.galottery.com
Email:
glottery@galottery.org
Address:
250 Williams Street, Suite 3000
Atlanta, Georgia 30303
Phone Numbers:
770-GA-LUCKY (770-425-8259) in metro Atlanta and outside Georgia
1-800-GA-LUCKY (1-800-425-8259) in Georgia
1-800-255-0056 (Hearing Impaired)