Mega Millions: Washington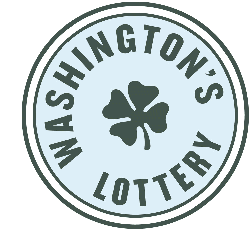 How To Claim
Winners of $100 million or more must claim at Headquarters in Olympia; winners of under $100 million can claim at any regional office.
Subscriptions
Washington Lottery does not offer a subscription service.
Beneficiary Information
Education construction for K-12 and higher-education facilities
Stadium debt reduction for Qwest Field and Safeco Field
Strategic Economic Development Reserve Account
Problem gambling prevention & treatment
General fund
Retailer Bonus Structure
7% commission on all Mega Million sales and 6% commission on all other Draw Game and Scratch ticket sales; retailers who sell jackpot-winning tickets are paid a $50,000 bonus; retailers who sell second-tier winning tickets receive a $2,500 selling bonus.
Tax Information
No state income tax
25% federal tax
Fun Facts
The store that sold Washington's first Mega Millions jackpot-winning ticket, Swanson's Market, reports customers often drive an hour out of their way to buy tickets at Swanson's because they believe it is a lucky store.
Those first jackpot winners, Pat and Dick Warren, have donated heavily to charities after winning $93 million with Mega Millions.
Washington's second jackpot winners were from Laos and the wife was raised in an orphanage and later adopted in the US. They intended to use a portion of their winnings to return to Laos to search for the wife's parents.
Contact Information