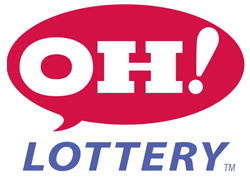 Draw Stations
WKYC, Channel 3, Cleveland
WLWT, Channel 5, Cincinnati
WTTE, Channel 28, Columbus
WTOV, Channel 9, Steubenville
WFMJ, Channel 21, Youngstown
WRGT CH. 45, WKEF CH. 22, Dayton
WLMO Ch.38, WOHL Ch.25, WLQP Ch.18, Lima
WTVG, Channel 13, Toledo
WHCP, Channel 30, Portsmouth
WHIZ, Channel 18, Zanesville
How To Claim
Winners can claim at Lottery headquarters or any of the nine regional offices.
Subscriptions
Ohio Lottery does not offer a subscription service.
Beneficiary Information
Lottery Profits Education Fund (LPEF) – Helps fund primary and secondary schools, educational service centers, community schools and joint vocational schools.
Retailer Bonus Structure
5.5% on every sale and up to an additional 1.5% based on how many winning tickets they cash; Jackpot selling bonus is $1,000 for every million of the jackpot.
Tax Information
6% state tax
25% federal tax
Contact Information