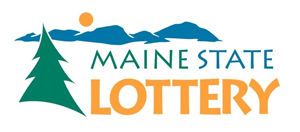 Draw Stations
WABI – Bangor

WPFO – Portland

WAGM – Presque Isle

How To Claim
Prizes of $600 or more must be claimed at the Lottery.
Prizes under $600 can be paid by any on-line lottery sales agent.
Subscriptions
Subscriptions are not currently available for Mega Millions.
Beneficiary Information
General Fund
Retailer Bonus Structure
5% sales commission.

$50,000 bonus for selling a jackpot winner.

1% bonus for a Match 5 + 0 winner (cap of $25,000)

Tax Information
5% state withholding

25% federal witholding
State Fun Facts
Over 2 Billion dollars in prizes have been paid to players.
Contact Information

Web Site:
http://www.mainelottery.com
Email:
Visit our website and select "Contact".
Address:
8 State House Station, Augusta ME 04333-0008
Phone Numbers:
1-800-452-8777 or (207) 287-3721
Fax: (207) 287-6769