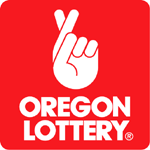 Draw Stations
Not airing the draws.
How To Claim
At a Lottery Retailer

All Lottery retailers can pay you for Mega Millions prizes up to and including $600.


At the Lottery Office in Salem

All Mega Millions game prizes over $600 are paid at the Lottery office in Salem. Draw game prizes over $600 may be collected at the Lottery office in Salem beginning the day after the drawing or those prizes may be claimed via mail.


Via Mail Using Winner Claim Form

If you want to claim prizes over $600 via mail, you must read and complete the Winner Claim Form.


Please print the claim form and complete all information. The original ticket and completed Winner Claim Form must be claimed via mail or in person at the Oregon Lottery office in Salem. Winner Claim Forms may not be faxed or e-mailed to the Lottery.
Subscriptions
Oregon Lottery does not offer a subscription service.
Beneficiary Information
Oregonians have their own way of looking at things. There is a spirit of fun and adventure that runs through pretty much everything we do here. And when Oregon was struggling to rebound from a severe recession in the 1980s, Oregonians looked for a way to respond that did more that just make money.


The people of Oregon knew it would take some cash to jump-start the economy, but they weren't about to settle for business as usual. They also wanted to offer Oregonians a chance to have some fun! So, on November 6, 1984, Oregonians voted to create a state Lottery by a margin on two to one.


Then in May 1995, Oregon voters recognized a new need and approved a Constitutional amendment allowing Lottery profits to help fund our public schools. And as times have changed, Lottery dollars have been directed to help where they are needed, when they are needed. In November 1998 Oregon voters added state parks and salmon restoration projects to receive Lottery profits.


Meeting every two years, Oregon legislators decide which programs and projects will receive Lottery funds. Certain programs receive dedicated funding. For example, the Education Endowment Fund created by voters in 1995, automatically receives 15 percent of all Lottery profits, as does state parks and salmon restoration projects.


As the state has grown and times have changed, Lottery dollars have been directed to help where they are needed. Oregonians have voted to use Lottery profits for the things that help make Oregon a great place to live.


Retailer Bonus Structure
Retailers are paid on a sliding commission scale. The higher their sales, the higher their commission percentage from 5% to 10% of sales. Retailers also receive a 1% cashing prize bonus. They also receive 1% for selling a winning ticket over $10,000 up to the cap of $100,000.
Tax Information
All Lottery prizes, regardless of the amount, are considered as income by the state and federal government. The Oregon Lottery is required to report all prizes over $600 to the Internal Revenue Service and Oregon Department of Revenue. For prizes over $5,000, the Lottery is required to withhold 25% for federal taxes, and 8% for state income taxes. The winner's actual tax liability will depend on their overall financial situation, and when they file their taxes at the end of the year, they could owe more or less than the actual amount withheld.
Contact Information