Mega Millions: North Dakota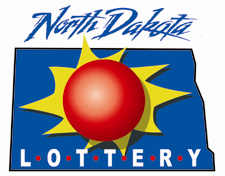 Draw Stations
Not Available
How To Claim
Winners of less than $600 on a ticket may claim their prizes at any North Dakota Lottery retailer. Winners of $600 or more must fill out a claim form available from any Lottery retailer or the from Lottery's website: http://www.lottery.nd.gov/Games/PrizeClaim/PRIZECLAIMFORM.pdf . Completed forms may be mailed to the North Dakota Lottery, P.O. Box 204, Bismarck, ND 58502-0204 or presented, in person, at the Lottery office: 1050 East Interstate Avenue, Suite 200, Bismarck, ND 58503-5574.
Subscriptions
North Dakota Lottery does not offer a subscription service.
Beneficiary Information
By law, the North Dakota Lottery generates revenue for the state's general fund. The general fund is a pool of money that finances many North Dakota state services and benefits all who live in, work in, or visit North Dakota.
Retailer Bonus Structure
5% sales commission on all ticket sales and a bonus for selling large-tier Mega Millions and Mega Millions with Megaplier winning tickets:
PRIZE AMOUNT
Mega Millions BONUS
Mega Millions w/ Megaplier BONUS

---

Grand Prize
$50,000
Extra $50,000 = total $100,000
$250,000
$ 2,500
Extra $ 2,500 = total $5,000
$ 10,000
$ 500
Extra $ 500 = total $1,000
Tax Information
Federal law requires that the Lottery report winnings of $600 or more to the IRS. Federal income tax of 25% and state income tax of 5.54% is withheld from any prize over $5,000. Other withholding provisions may apply.
State Fun Facts
In 2003, the North Dakota Lottery was created as a result of a constitutional amendment, approved in November 2002, allowing the state to conduct and participate in multi-state online games with one or more other government-authorized lotteries.
Today, the NDL has teamed with 400 retailers located in convenience stores, super markets, and a variety of other businesses. Retailers are located in 125 cities and towns. The NDL supports five multi-state on-line games: Powerball, Mega Millions, Hot Lotto, Wild Card 2 and 2by2. The Lottery employs eight full-time staff members and three part-time draw operators and is the smallest staffed lottery within the MUSL membership.
Contact Information