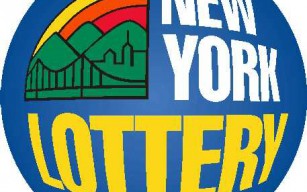 NEW YORK LOTTERY MISSION STATEMENT:
The New York Lottery's sole mission is to earn revenue for education. Fundamentally, the Lottery is run as an entertainment business. A dedicated team of some 350 New York Lottery employees work with business partners and 17,000 retailers statewide to provide innovative, fun, and entertaining games for our customers. Games include drawings like Numbers, Mega Millions and Powerball and some 35-50 scratch-off tickets. The Lottery's Video Lottery business includes the new Resorts World Casino New York City as well as casinos in Yonkers, Saratoga and six other locations statewide.
ABOUT THE NEW YORK LOTTERY:
The New York Lottery was enacted into the New York State Constitution by voters as a result of a referendum in 1966. The Lottery contributed nearly $2.9 billion to help support education in New York State in fiscal year 2011-12 which is nearly 15 percent of total state education funding to local school districts. It continues to be North America's largest and most profitable Lottery, earning over $45.4 billion in education support statewide since its founding over 45 years ago.
Lottery Revenue is distributed to local school districts by the same statutory formula used to distribute other state aid to education. The amount of funds disbursed by the Education department, under the state budget process, is based upon estimated Lottery earnings at the time of budget passage. In the event Lottery earnings exceed budget estimates, those additional funds become part of the next year's Lottery aid distribution. Committed to maintaining the highest standards for financial integrity, the New York Lottery's drawings and annual financial statements are monitored and audited independently.