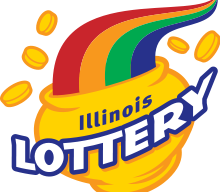 About The Illinois Lottery
The Illinois Lottery is overseen by the government of Illinois. Headquartered in Springfield and Chicago, it is run by the Illinois Department of Lottery and takes in over US$2.7 billion annually. Approximately, 60 percent of the money goes to prizes, one-third to the Common School Fund and the Capital Projects Fund and the remainder to retail commissions and operating and marketing expenses. In addition to raising money for K-12 public education, the Lottery has contributed over $30 million since 2006 to good causes through four "specialty" instant games that benefit worthy causes: veterans support programs, breast cancer research and education, HIV/AIDS awareness and multiple sclerosis research. Players must be 18 or older to play the Illinois Lottery.
Financial Information
Find all the information you'll need on Illinois Lottery financials including Illinois Lottery securities, locally held funds, Illinois Lottery private management, sales and expenses. Click here to learn more
Business Opportunities
Both the Illinois Lottery and it's private manager, Northstar Lottery Group, LLC provide opportunities to do business in support of the Illinois Lottery. Click here to find out more about current procurement opportunities and links to forms you'll need to apply.
Press & Media Center
We've got news to share! Click here to read our past press and new releases.
History
The Illinois Lottery has a rich history! Click here to learn more about the history of the Illinois Lottery from the date the first tickets went on sale.
If you have any questions or concerns, please reach out and contact us. We're happy to hear from you.