Powerball: Colorado Lottery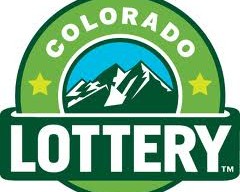 Serving Colorado Since 1983
The Colorado Lottery is proud to be serving Coloradans for over 27 years. When we started doing business in 1983, we offered a single Scratch game. Today we offer a variety of Scratch games as well as our Jackpot games: Powerball, Mega Millions, Lotto and Cash 5.
We Offer Great Games
We are constantly striving to create new and exciting games for players that offer great prizes. Our Cash 5 game offers a $20,000 top prize every day of the week! Players can win anywhere from $1 to a cool $1,000,000 playing Scratch games that come in a variety of play styles with price points starting at $1 up to $20. Our Jackpot drawing games: Powerball, Mega Millions and Lotto, offer multi-million dollar prizes that could change lives! In fiscal year 2012, prizes paid to Lottery winners totaled $347.5 million, bringing total prizes paid since the Lottery's inception to over $4.9 billion! We love winners and are constantly developing new ideas and promotions to keep play alive.
Our Promise to Colorado
It is our mission to efficiently create and sell entertaining games of chance while committing to the highest standards of integrity to maximize proceeds for the people of Colorado. Profits are distributed to organizations charged with issuing Lottery funds to improve and support parks, recreation, open space, conservation education and wildlife projects. Our partners in this mission include Great Outdoors Colorado (GOCO), the Conservation Trust Fund, and the Colorado Division of Parks and Outdoor Recreation. For information about the distribution of Lottery profits, see Giving Back. Lottery proceeds have funded projects in every Colorado county, city and town. The Colorado Lottery relies on an extensive network of over 3,000 retailers to sell our products. Lottery retailers can be found in communities across the state and include grocery outlets, convenience stores, and individually-owned businesses. We pay our retailers a commission for every lottery ticket they sell which positively impacts Colorado's economy.