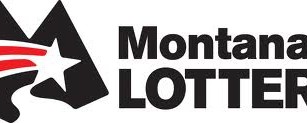 Everything you ever wanted to know about the Montana Lottery.
About the Director – Angela Wong
Angela Wong was appointed by Governor Brian Schweitzer to head the Montana Lottery. Angela began working with the Lottery on February 7.
Angela's professional background includes business, marketing, and public relations experience with both the public and private sectors.
Before her February 2011 appointment to the Lottery by Governor Brian Schweitzer, Angela held positions with the State of Montana for several years. Among them, she was an energy development specialist for the Department of Commerce and the brand manager for the Office of Tourism. In the private sector, Angela has assisted a number of small businesses, working to develop business/marketing plans.
Angela graduated with a bachelor of arts from Carroll College, where she studied international relations. Her degree focused on business, political science, and Spanish.
The Lottery director is responsible for administrating operations of the Lottery according to state law and the directives of the Lottery Commission, including: licensing retailers, maintaining security, and negotiating contracts for equipment and services required for Lottery operations.
Goals and Objectives
Montana Lottery Mission Statement
The mission of the Montana Lottery is to maximize the transfer of its net revenue to the state's General Fund by providing products that meet the expectations of consumers and the state of Montana while adhering to the highest standards of security and integrity, which is critical to maintaining public confidence in the agency and its products.
Enterprise Fund
The Montana Lottery is an enterprise fund, which means that its operations are financed and operated in a manner similar to private enterprise where the intent is to provide goods or services to the general public. That is, the Lottery receives no funding from the state of Montana but rather generates money for the state General Fund.
As with any business, the Lottery's net revenue'its "profit"'is defined as the excess of revenues over expenses. That "profit" is transferred to the state's General Fund.
Goals for Fiscal Years 2011-2013
To continue to maximize the transfer of net revenues to the General Fund
$11.2 million in Fiscal Year 2011
$11.2 million in Fiscal Year 2012
$11.4 million in Fiscal Year 2013
This will be accomplished through the introduction of new games, changes to existing games, and the control of operating expenses.
To maintain public trust in Lottery games and products
The Montana Lottery has established and maintains an extensive security system that governs all aspects of the games it offers. This system is under continuous review, and upgrades are instituted whenever appropriate.
To provide excellent service to players and to retailers who sell our products
The Montana Lottery will continue to offer games that players want to play and to maintain convenient locations for ticket purchases. The Lottery works closely with its retail outlets to provide point'of'sale and display materials, inventory control, and technical assistance.