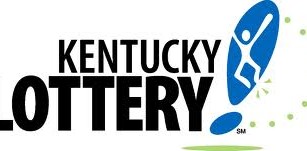 January
o The last of 2800 new Altura lottery terminals was installed. The new system included stand-alone ticket checkers at all retail locations, as well as an LCD monitor near the terminal which told players if they'd won a prize and for how much.
February
o The game Decades of Dollars held its first drawing February 3rd. It replaced Win For Life, and was sold in Kentucky, Georgia and Virginia.
May
o The first Final Top Prize drawing is held. This program replaced the Ultimate Second Chance drawings. While Final Top Prize still awarded a top prize for a scratch-off ticket after all the tickets had been sold, players won the ability on a ticket to enter the drawing (rather than all non-winning tickets being eligible as had been the case with Ultimate Second Chance).
June
o The first winner for the Kentucky Lottery 50/50 Split the Pot Raffle is announced. The game split 50% of overall sales as the prize, and was on sale for less than four weeks. The $145,430 prize was claimed by Roger Egnor of Bullitt County.
o A Jefferson County grand jury hands down four indictments against retail clerks as a result of the Integrity Testing Program launched by the KLC. During the investigation, undercover security personnel went to 33 retailers in Louisville and Lexington and presented clerks with tickets that appeared to be high dollar winners. In three of the retail locations, clerks kept the tickets and later presented them for payment.
July
o FY 2011 sales close at $772.3 million, including $53 million in free tickets. This was $200,000 less than FY10 sales. However, dividends to the Commonwealth rose 2% to $204.8 million.
August
o The KLC is awarded Level 3 Certification of the World Lottery Association's (WLA's) Responsible Gaming Framework, becoming the first lottery in the United States to achieve both Levels 2 and 3 of certification for responsible play programs, and one of the first two U.S. lottery organizations to achieve Level 3.