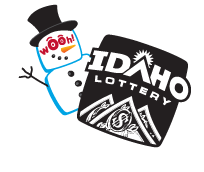 NOTE: Some or all of the preset prizes may become pari-mutuel under certain circumstances as defined in the game rules. 50% of all money played is allocated to Powerball prizes.
*The Jackpot can be won or shared. Each Jackpot Prize share that has a cash value of $2,000,000 or less is paid in a single payment. Any Jackpot Prize not won will be added to the next drawing's Jackpot Prize.
Payment: You have 60 days after you claim the jackpot to determine if you want the cash or the annuity option. If you choose the annuity option you will receive your prize over 29 years (30 payments). The jackpot is pari-mutuel. You win other cash prizes when you correctly match other Powerball numbers drawn. Prizes must be claimed within 180 days from the date of the drawing. All prizes for Powerball must be claimed in the state where the ticket was purchased.