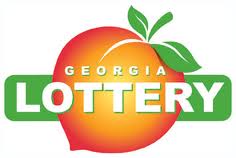 GEORGIA LOTTERY MISSION STATEMENT:
To maximize revenues for specific education programs by providing entertaining lottery products and quality customer service to our retailers and players, while maintaining the integrity of the Georgia Lottery Corporation and its games.
The Georgia Lottery was created in November 1992 by the people of Georgia to enhance educational funding. The Lottery for Education Act created the Georgia Lottery Corporation (GLC) to oversee and operate the lottery.
On June 29, 1993, the Georgia Lottery began selling tickets. First-week sales of more than 52 million tickets set a new opening week lottery sales record of $7.80 per capita.
Within five months, the lottery met its first-year sales goal of $463 million, and ended its first full year in operation with $1.1 billion in total sales. The lottery's first-year per capita sales of $164.81 set a new national record, surpassing the previous mark of $128 set by Florida in 1988, effectively making the Georgia Lottery the most successful start-up state lottery ever.
The Georgia Lottery was able to pay back its start-up line of credit within two weeks of start-up.
The Georgia Lottery Corporation has experienced unprecedented sales and returns to education in its 19-year operation – with sales exceeding $45 billion. Since its inception, the GLC has transferred more than $13.8 billion to the State Treasury's Lottery for Education Account.
On average the Georgia Lottery offers 40-45 instant ticket games at any given time and has nine on-line, or computerized, games – CASH 3, CASH 4, Georgia FIVE, Decades of Dollars, Win for Life, Fantasy 5, Mega Millions, Powerball and KENO!
Lottery tickets are now being sold at more than 8,200 authorized retailer locations in Georgia.
The Georgia Lottery Corporation currently employs approximately 250 people statewide.
The GLC currently has eight district offices. They are located in Atlanta, Augusta, Columbus, Dalton, Duluth, Macon, Savannah and Tifton.
The GLC was the first recipient of Georgia Trend magazine's annual Donald R. Keough Award for Marketing Excellence.
Georgia Lottery proceeds are used to fund specific education programs: 1) Tuition grants, scholarships or loans to undergraduate college students for attendance at eligible Georgia colleges, universities, or technical colleges; 2) The Georgia Prekindergarten Program for all 4-year-olds; and 3) capital outlay projects including computer and other technological upgrades for schools, technical institutes, colleges and universities in the state.
More than 1.4 million students have been able to attend colleges through Georgia's HOPE scholarship program; more than 1.2 million four-year-olds have attended Georgia's Prekindergarten Program; and all of Georgia's public schools have benefited from over $1.8 billion in capital outlay, computer and technology upgrades.
The largest single-day payout for the CASH 3 game occurred on January 2, 2000 when the numbers 777 were drawn. Players won more than $27.4 million.
The largest single-day payout for the CASH 4 game occurred on March 20, 1998 when the numbers 2222 were drawn. Lucky CASH 4 players won $9 million.
On March 19, 2004, one top prize winning ticket won $1,751,530, the largest payout to a single winner ever in the history of Fantasy 5.
On March 31, 2012, the GLC recorded its highest week of sales ever – more than $115 million.
On February 25, 2008, Robert Harris of Portal, Georgia was awarded the highest single payout in GLC history, claiming the Mega Millions jackpot of $275 million. Harris selected the cash option and received a lump sum payment of over $171 million before taxes.