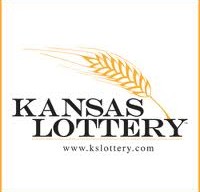 In November of 1986, 64 percent of Kansas voters approved a constitutional amendment authorizing the creation of a state lottery. The Kansas Legislature passed the "Kansas Lottery Act" in 1987, and the Kansas Lottery was established. The mission of the Kansas Lottery is to produce the maximum amount of revenue possible for the State of Kansas while insuring the integrity of all games.
The Kansas Lottery sells $1, $2, $5, $10 and $20 scratch tickets and $1 and $2 instant pull tab games. In addition, Kansas Lottery players enjoy Powerball, Mega Millions, Hot Lotto, Super Kansas Cash, Pick 3, 2by2, Keno and Kansas Hold'Em online games. Kansas Lottery products are sold at approximately 1,900 retail locations.
Below you will find a list of individuals who have served as Executive Director. To the left you will find links to a timeline of significant events in the history of the Lottery as well a listing of yearly sales, prize payouts and transfers to the state in addition to other information about the Kansas Lottery.