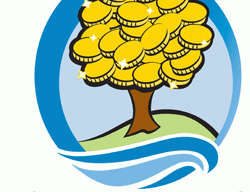 More Millionaires, Bigger Jackpots, Better Odds!
Powerball now has bigger starting jackpots, better overall odds and more chances to win $1,000,000!
New Powerball Game Changes
Match 5 Prize: The Match 5 Prize is $1,000,000 instead of $200,000 and with the Power Play option is always $2,000,000 cash!
Starting Jackpots: The Jackpot now starts at $40,000,000 instead of $20,000,000.
Overall Odds: The overall odds of winning a cash prize have improved to 1 in 31.8.
Price Point: Tickets for the new Powerball game will cost $2 per play. The Power Play option will still be available for an extra $1 per play.
How to Increase Your Winnings – Add Power Play
For an extra $1 per play, you can increase your Powerball prize amount (for all prizes except the jackpot) by adding the Power Play option. With the New Powerball Game, the Match 5 prize with the Power Play option is always $2,000,000 in cash!* Mark the Power Play box on your play slip or ask the sales associate to add the Power Play option.
Subscriptions
Dont miss a single drawing! Just choose your 5 lucky numbers and one Powerball number or choose Easy Pick and let the Lottery computer pick your numbers for you. This way, you are guaranteed to be part of every single drawing! For more information, please visit the subscriptions page of our website.
Subscription Bonus Prize Drawings – Held Quarterly for Special Prizes
Now there's another great reason to subscribe to Powerball. As a subscriber, you will automatically be entered into a bonus prize drawing quarterly as long as your subscription is active. You could win cash or merchandise prizes. We'll be mixing it up with lots of great prizes – for you, our valued subscriber.
Ticket Sales and Draw Time
Powerball tickets can be purchased daily. The cut off time for ticket sales is 9:50 PM (ET) on the day of the draw. Drawings are held every Wednesday and Saturday at 10:59 PM (ET). You can watch the live Powerball drawings every Wednesday and Saturday on WGAM, Fox 23 and WABI.